Pitbull Memorials - Personalized Dog Memorial Gifts
If your Pitbull crossed the rainbow bridge and you'd love to find a great way to honor and represent the love for your beloved dog, our personalized wall decor may be what you're looking for. Create a unique piece of Pitbull wall art (with your own dog) and a beautiful memorial of your Pitbull by adding your best photo of your dog to one of our prints. Our custom wall art also make great gifts for any Pittie owner whose dog recently passed.

Best selling dog memorials for Pitbull lovers
"Always Remembered, Never Forgotten", Memorial, Watercolor
Personalize it with a photo of your pitbull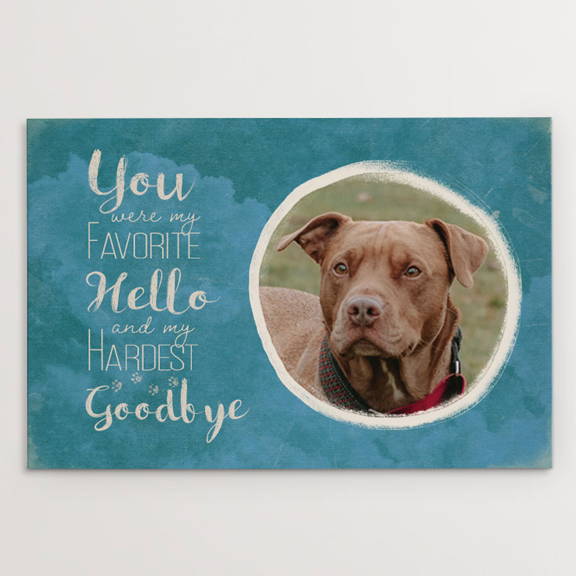 "You Were My Favorite Hello and My Hardest Goodbye", Memorial, Watercolor
Personalize it with a photo of your pitbull
More Dog memorial Prints for Pitbull Lovers
Below you'll find the rest of our memorial prints. If any of these suit your taste better, they make great memorial gifts for a grieving pitbull owner who recently lost their dog. All you do is click the item of your choice, upload a photo of your own or the gift recipient's pittie, then click "Preview" to see exactly what it'll look like before proceeding to complete your order.
Dog memorial Customer Review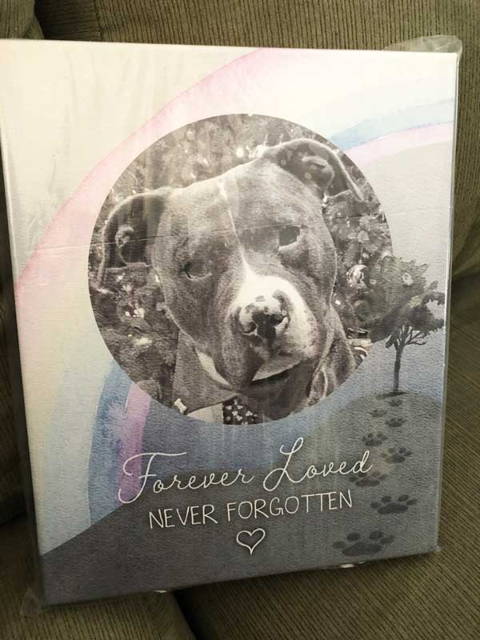 "This is my second time ordering and I am so happy with the final products!!! The pictures came out beautifully!! Will definitely keep ordering more!!"
Lisa R. | FureverTrue Customer
More Personalized Dog Wall Art for Pitbull Owners