Our Best Selling Personalized Canvas Prints
Our Top 3 Best Sellers of All Time
Below is a list of our best selling personalized canvas prints of all time.


Add your own photo to any of these prints to create a beautiful piece of wall art for your own home or why not a unique gift for your dog loving friend or family member.

Canvas Prints Best Sellers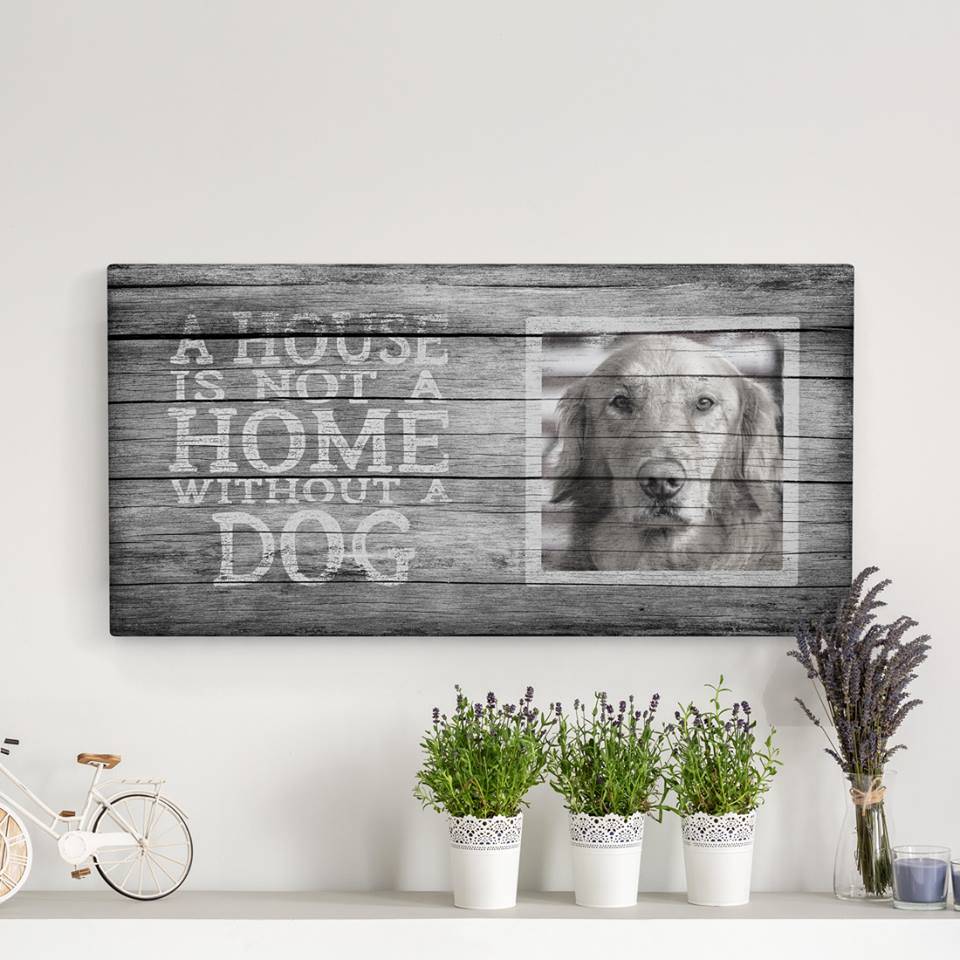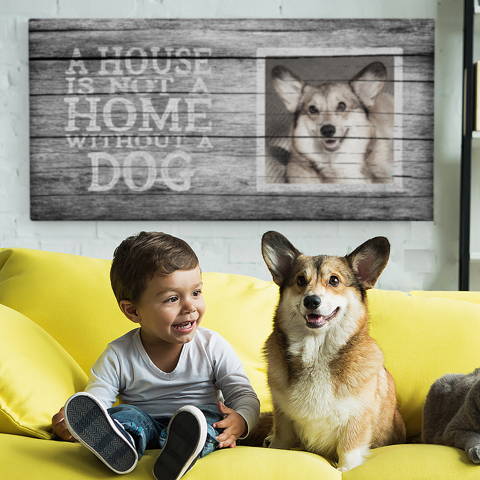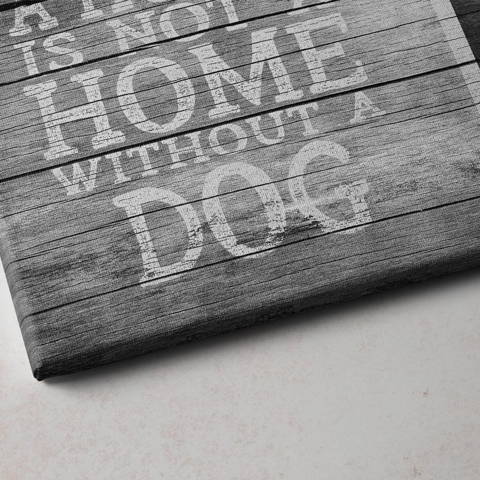 This barnhouse/farmhouse style, wood-inspired canvas with the saying "A House is Not a Home Without a Dog" is our best seller of all time.
If you truly feel that your house wouldn't feel like a real home without your dog, then this print is the perfect piece of wall art for you.
With hundreds of positive customer reviews it's hard to go wrong with this product. After all, it's our most popular product ever. Here's what one customer had to say about their purchase: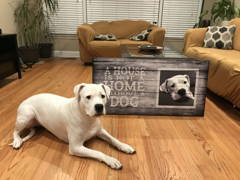 We absolutely love it. It really makes for a wonderful piece of art and we love seeing her face on the wall."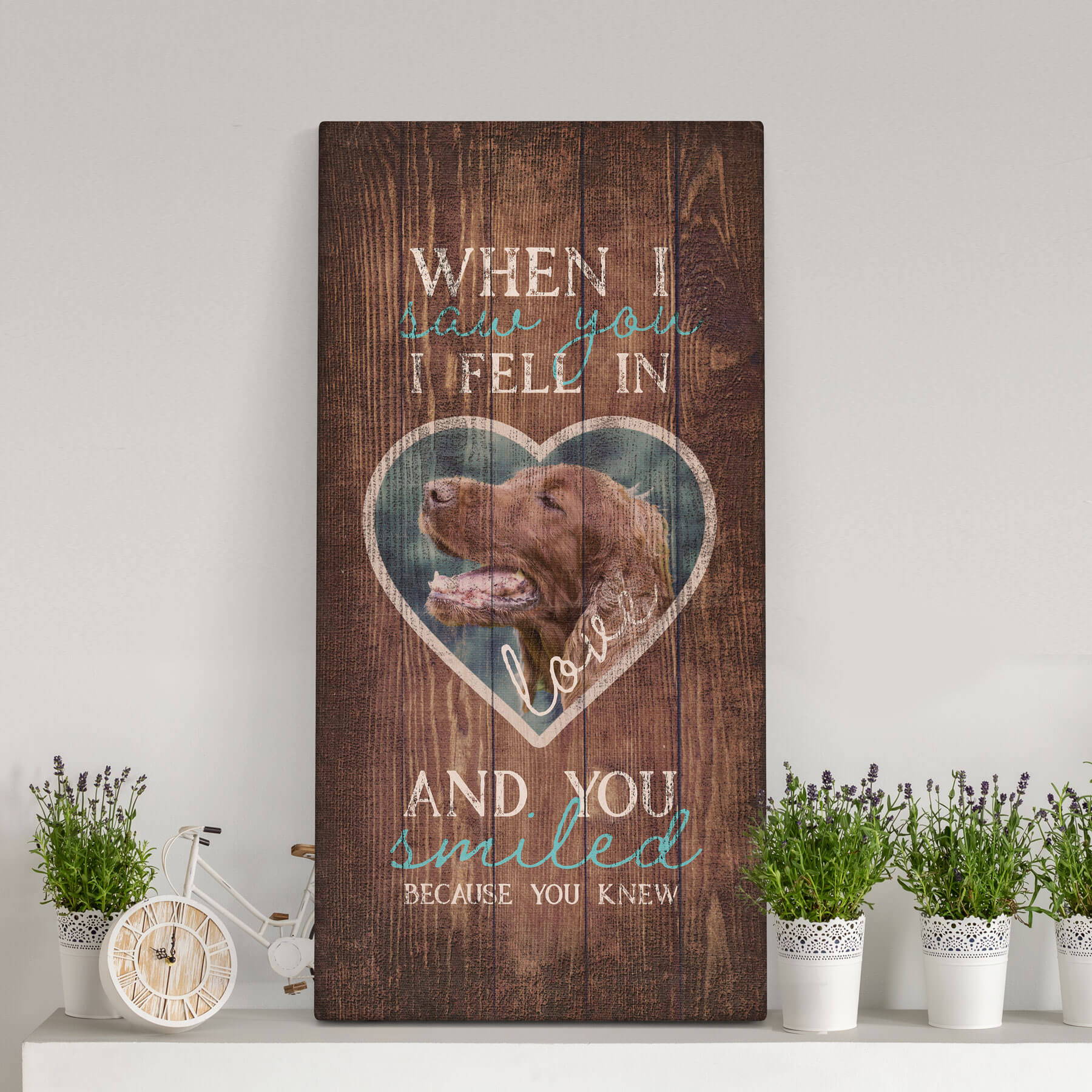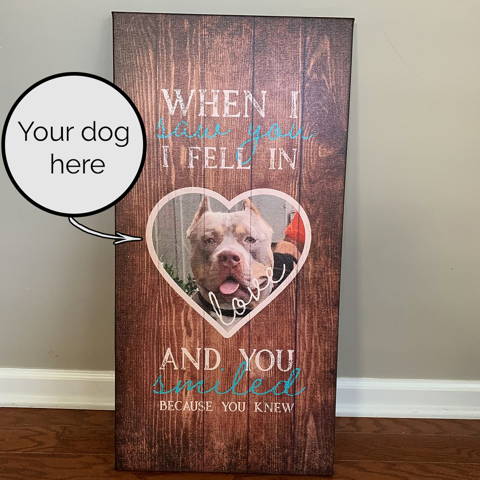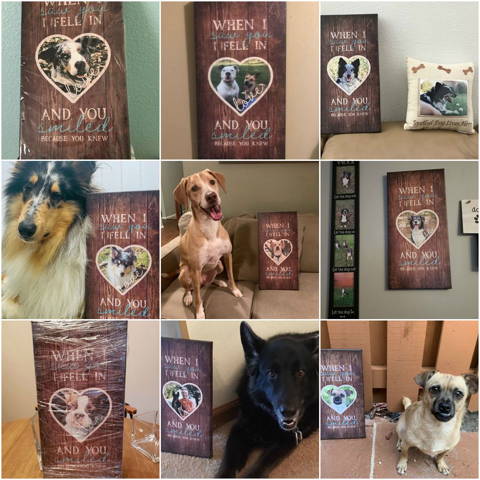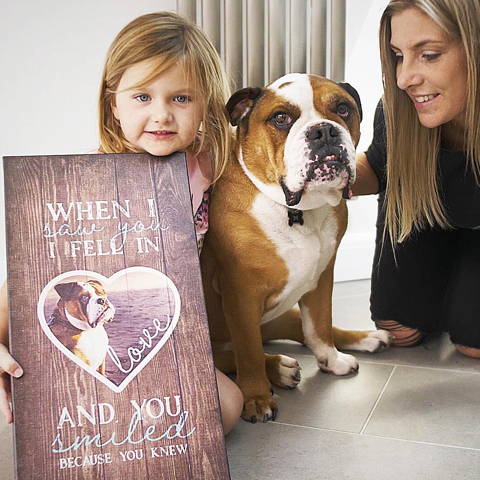 This "looks-just-like-wood" canvas print with the shakespeare quote "When I Saw You I Fell in Love and You Smiled Because You Knew" comes in at second place on our best seller list.
For many this quote perfectly captures the moment they first met their pup, and if that's you, this piece of wall art might be exactly what you're looking for.
Here's what one customer had to say about their experience purchasing and receiving this product: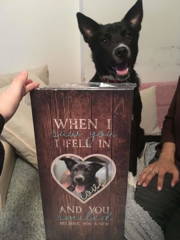 I gave this to my Son for his 20th birthday yesterday and he absolutely loved it! Thank you for making such an awesome and memorable product!"
If you like this product, you can preview and see exactly what the end product will look like by clicking here.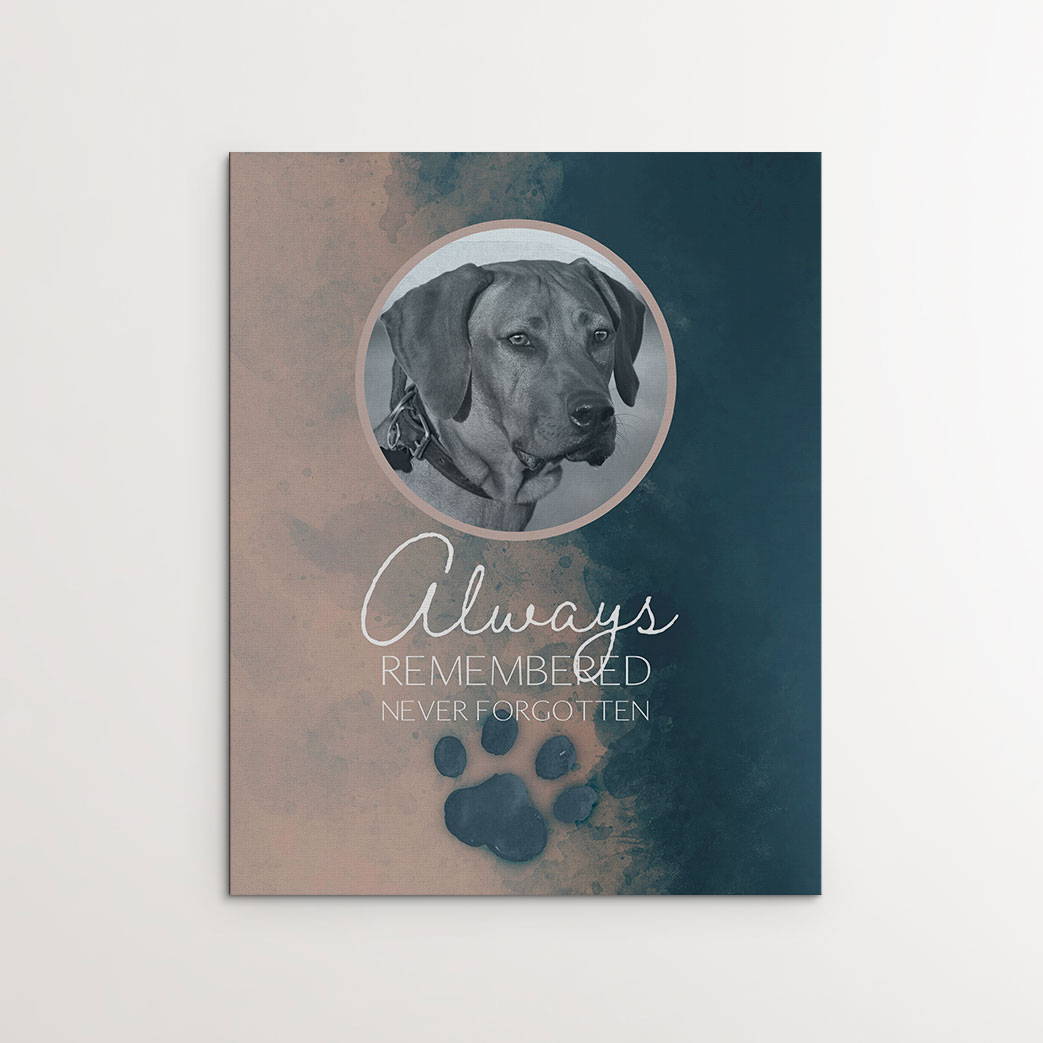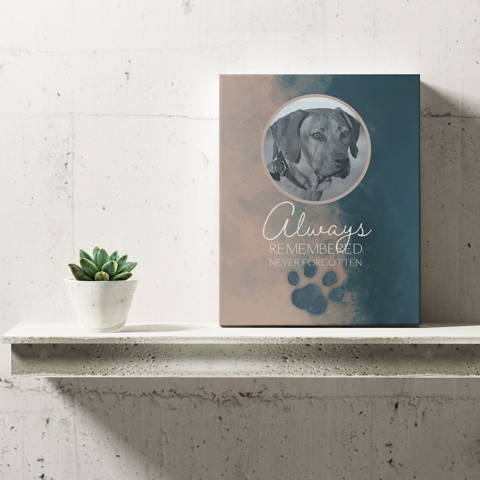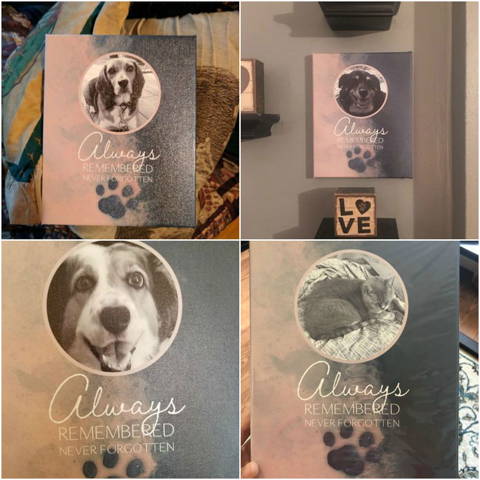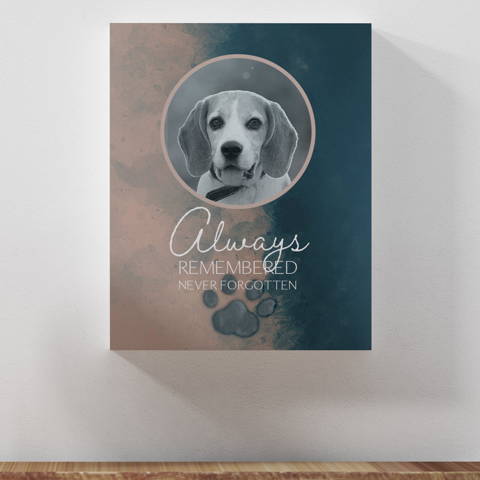 Coming in at third place, with the quote "Always Remembered, Never Forgotten", this canvas print and dog memorial is a beautiful way to remember your soulmate that passed.

As we all know, losing your dog can be a heart-breaking experience, but having this beautiful piece with your dog on your wall can make the grief a little more bearable.
Here's what a recent customer had to say about this print: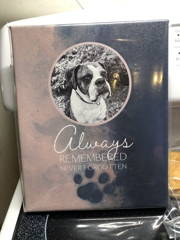 We lost our sweet girl a few weeks ago and I came across this website, instantly I fell in love with quite a few of their designs. So I decided to have one made in memory of our sweet girl and we absolutely love it!!! Thank you for helping us keep her memory close to heart!!"
If you've lost a dog and would like to create a beautiful memory of him or her, click here to view this product now.

That wraps up the list of our top 3 best selling products of all time!

P.S. Pssst... we have over 12,400+ customers and thousands of positive customer reviews from dog moms and dads just like you.

P.S.S. If you're not quite ready to invest in one of our products yet, we suggest you join The Tribe below for access to our popular free printables & giveaways 👇
Featured Personalized Dog Wall Art
Wall art with photos of specific dog breeds