Pekingese Memorials - Personalized Dog Memorial Gifts
Recently lost your furry soulmate? Our memorial canvas prints are a great way to represent the love for your Pekingese that passed. Just add a photo of your Pekingese to one of our memorials to create a beautiful piece of Pekingese wall art and a keepsake of your pup that you'll cherish forever. And psst... if you're not a Pekingese owner yourself and it's a Pekingese gift you're shopping for, our prints make great gifts, at least judging by the comments we've received from our customers.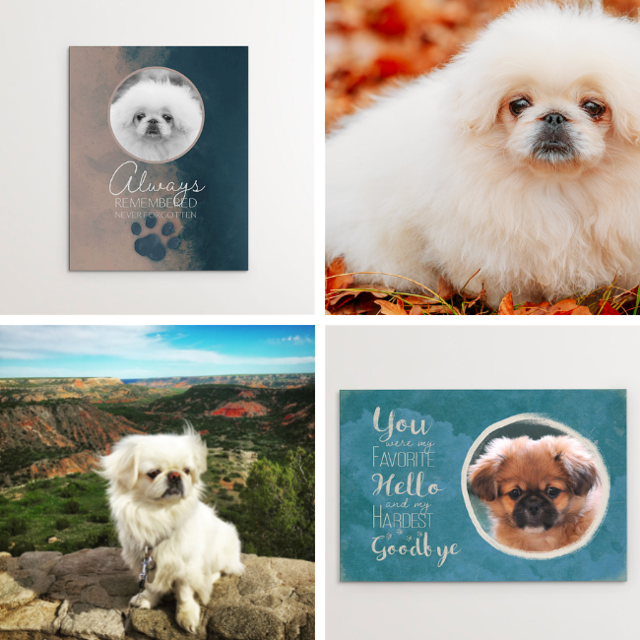 Best selling dog memorials for Pekingese lovers
"Always Remembered, Never Forgotten", Memorial, Watercolor
Personalize it with a photo of your Pekingese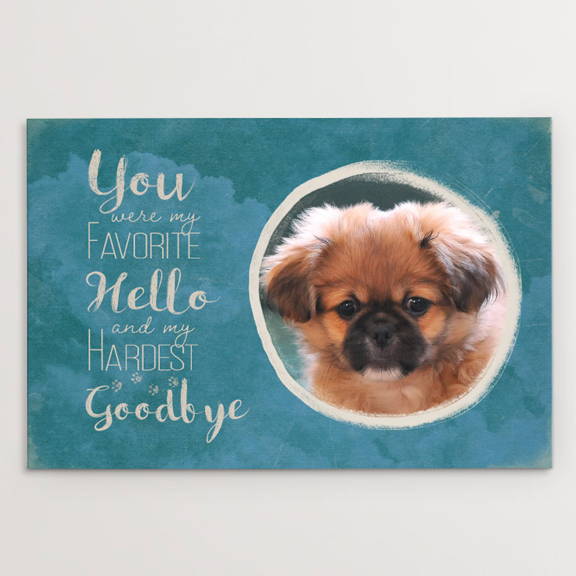 "You Were My Favorite Hello and My Hardest Goodbye", Memorial, Watercolor
Personalize it with a photo of your Pekingese
Below are a few more dog memorial options we're offering. All can be personalized with the photo of your own OR the recipient's Pekingese. If any of these prints are to your liking, simply click the item of your choice, add a photo and click "Preview" to see what the finished piece of Pekingese wall art will look like.

Dog Memorial Customer Review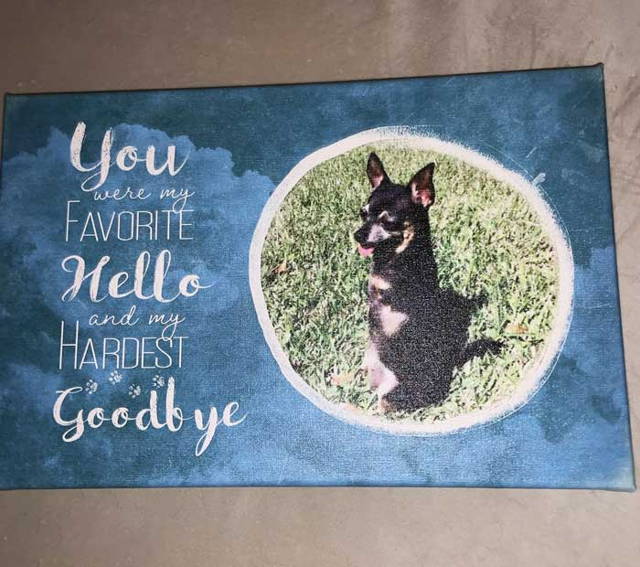 "Hello, I'm not sure if you all at your company realize that my Chihuahua was born without front legs... her name was Chicken and she passed 7-3-19. She was 14. I received her 1 day prior to he being put down. She weighed 1 lbs. She was my world, inspiration and companion 🐾

Thank you for the canvas. You are welcome to share her photo and story."
Renee R. | FureverTrue Customer
Featured Personalized Dog Wall Art