3 Dog Memorials to Represent the Love for Your Lost Friend


Anyone who has ever lost a dog know exactly what a heartbreaking experience it can be.


But there are ways to cope. Everything comes to an end, and instead make an effort to cherish the good times you got to enjoy in your life together.

3 of Our Best-Selling Dog Memorial Canvas Prints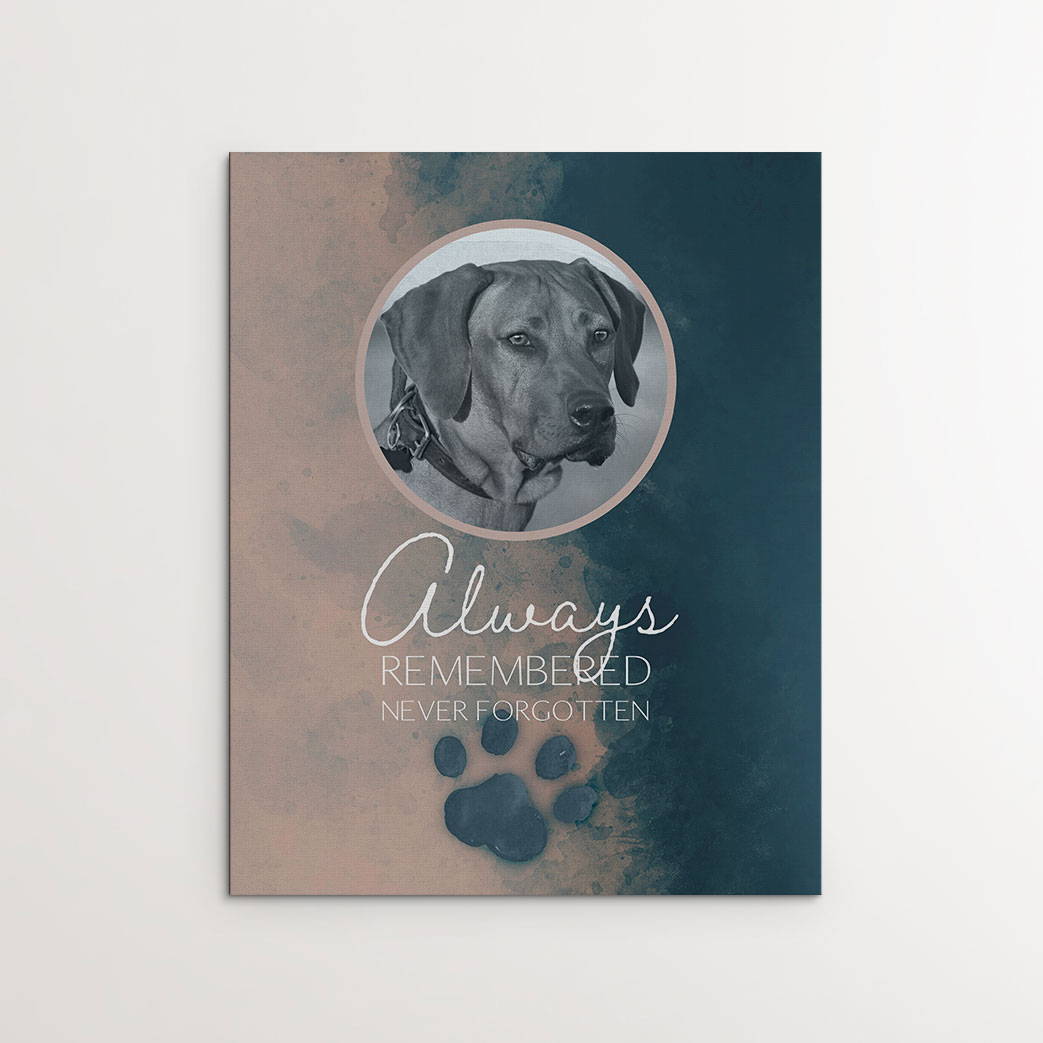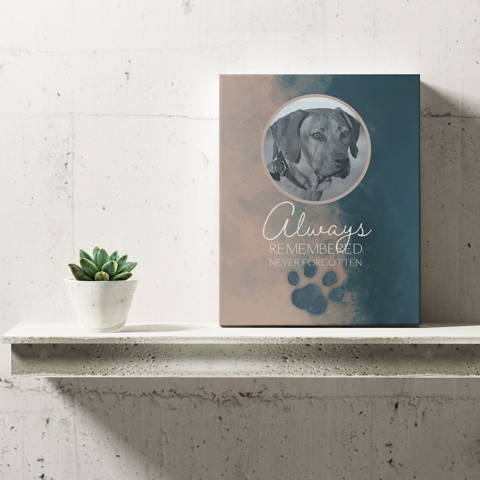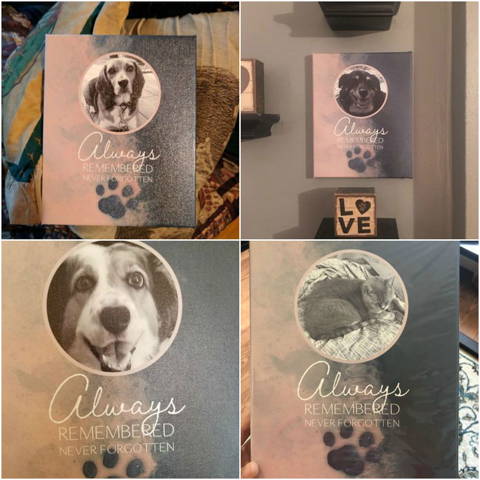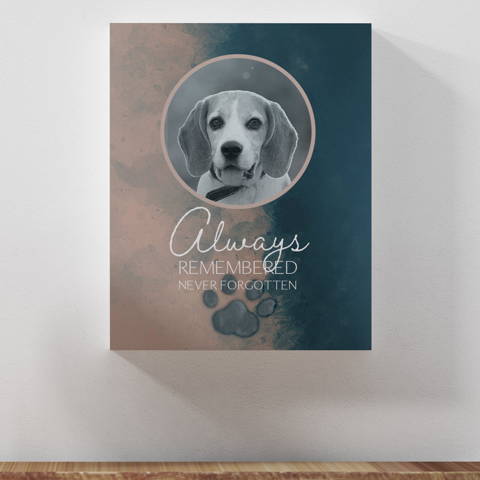 Coming in at third place, with the quote "Always Remembered, Never Forgotten", this dog memorial print is a beautiful way to memorize your soulmate that passed.

Again, losing your dog can be a very difficult experience, but being able to look at this beautiful piece with your dog's photo on your wall can make the grief a little easier to bear.


Here's what a recent customer said about their memorial print: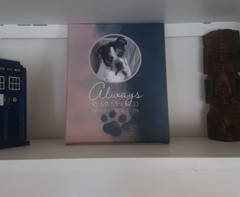 I purchased this for my son and his wife who recently lost their beloved dog Stu. It turned out better than I ever imagined and they are proudly displaying it next to his paw print. Thank you so much Furever True for this wonderful service that you provide."
If you've lost a dog and would like to create a beautiful memory of him or her, click here to view this product now.


That wraps up the list of our top 3 best selling products of all time.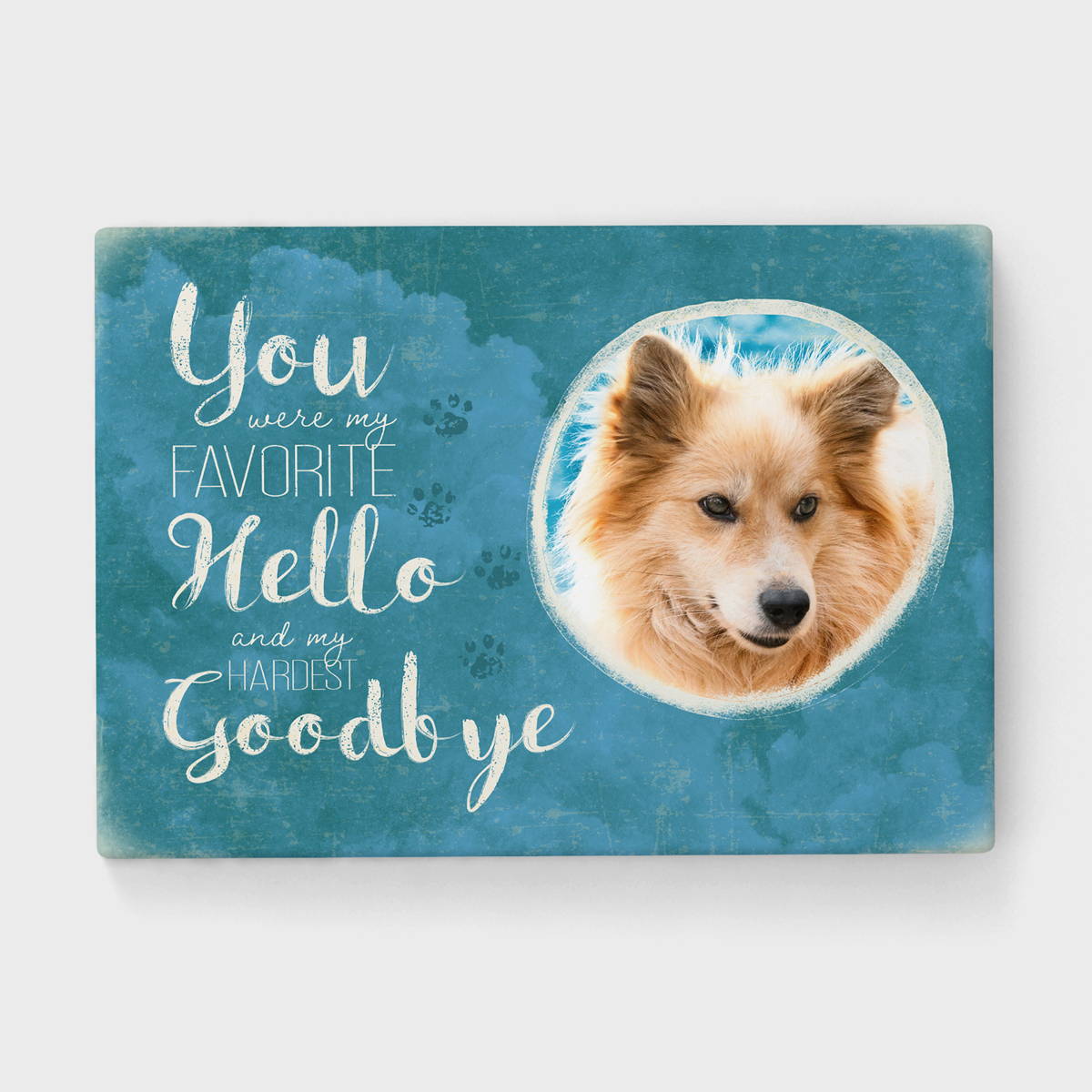 This barnhouse/farmhouse style, wood-inspired canvas with the saying "A House is Not a Home Without a Dog" is our best seller of all time.
If you truly feel that your house wouldn't feel like a real home without your dog, then this print is the perfect piece of wall art for you.
With hundreds of positive customer reviews it's hard to go wrong with this product. After all, it's our most popular product ever. Here's what one customer had to say about their purchase: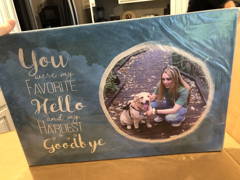 This was my second order and I was just as happy as I was with the first. They do such an amazing job. I would recommend them to anyone who is interested. You won't be disappointed!"
This "looks-just-like-wood" canvas print with the shakespeare quote "When I Saw You I Fell in Love and You Smiled Because You Knew" comes in at second place on our best seller list.
For many this quote perfectly captures the moment they first met their pup, and if that's you, this piece of wall art might be exactly what you're looking for.
Here's what one customer had to say about their experience purchasing and receiving this product: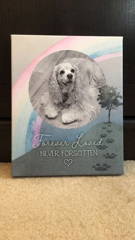 Beautiful piece! So happy with it. Arrived quickly... ordered on 11/30 and it arrived on 12/12."
If you like this product, you can preview and see exactly what the end product will look like by clicking here.