THE CORONAVIRUS & YOUR DOG
Pottying, ISOLATIOn & KEEPING YOUR PUP ACTIVE
A section of the American public has an extra added worry to deal with when it comes to the current coronavirus pandemic—that of our furry companions.
Although there is no firm evidence that our companions may fall victim to the respiratory illness, we worry none the less.
Like most doctors, the veterinary community is also dealing with largely unknown territory when it comes to COVID-19. It had previously been announced that dogs and cats could not carry, nor fall ill from, the virus.
However, there are reports of two dogs in Hong Kong testing positive (one since having passed) and the recent report from Belgium of a cat testing positive.
So, the question is, where does this leave pet owners?
Dr Daniel Smith of the West Village Veterinary Hospital advises:"At this point, we're encouraging people, as long as they are not ill to interact with their animal as normal. However, make sure to keep interaction between your pet and other people at a minimum."
As many know, quarantine means no one goes outside, period. Unless you have a private dedicated space or area outside, this applies to your pets, too. There are several ways to help your pet get through these trying times while they are quarantined indoors.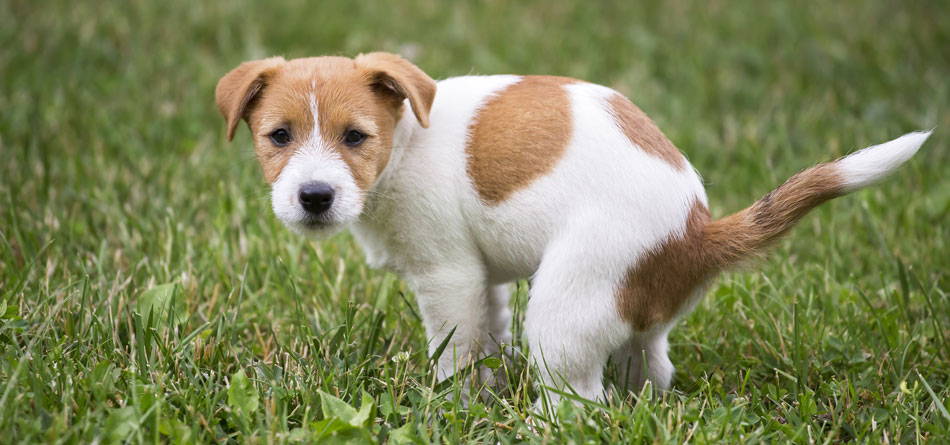 For those companions that reside with their owners in those more urban areas, being quarantined poses a problem when comes to being able to relieve themselves outdoors.
This is especially an issue with those that reside in apartments and who are accustomed to being walked several times a day.Many are choosing to attempt to train their pets to do their business inside. Although this may cause some confusion for your pet, after having worked so long to learn to go outside, it can be done with a little time and patience.


Personalized wall art with your dog

There are a few steps that can be taken to better insure success:

1. Prep yourself as though you are actually going outside for a walk
2. Grab the leash and put on their collar or harness
3. Grab your refuse bags and your treats
4. Give your dog the sense that it is "business as usual"
5. "Walk" your dog to the area that has been chosen for this situation You may need to repeat this sequence a few times before being successful.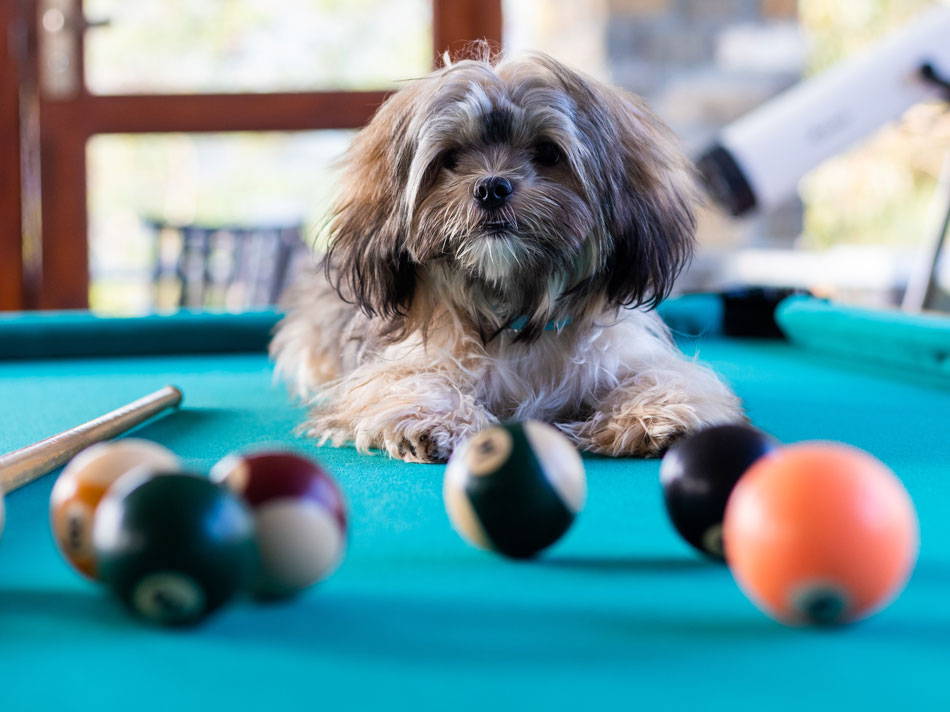 With those companions that are used to going outdoors and physically exercising, being quarantined can lead to them getting moody.

To help them with this, it is just as important that they have mental stimulation.At this time, any type of toy you have will be their best friend. Puzzle toys, complete with yummy treats are the best option, or even treat dispensers such as Kongs.
These types of interactive items not only keep them up and moving, but will also keep them mentally engaged.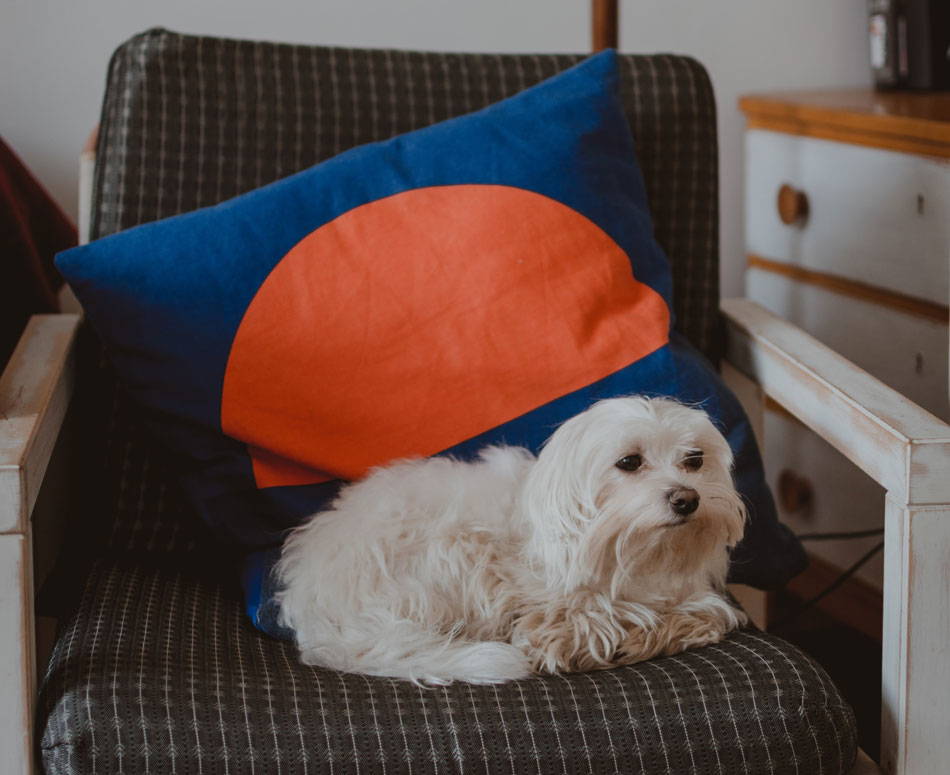 Much like we humans, our pets can feel the effects of isolation and quarantine.
Some of the symptoms for our companions can include trouble sleeping, losing the appetite, not interest in playing or interacting, and the appearance of listlessness.
However, at times those symptoms may shift suddenly and include such behaviors as destructiveness, anxiousness, increased barking and trouble settling down.All of these situations can most often be curtailed with the increasing of both enrichment and structured play within the home.
By nature, dogs are active creatures and are constantly in search of something to go. When this ability is taken away from them, it is then that they begin to struggle.These are troubled and trying uncertain times for everyone. However, if make sure to prepare for the weeks to come, set a plan, and remain vigilant, both we and our pets will come out on the other side.
We are all in this together.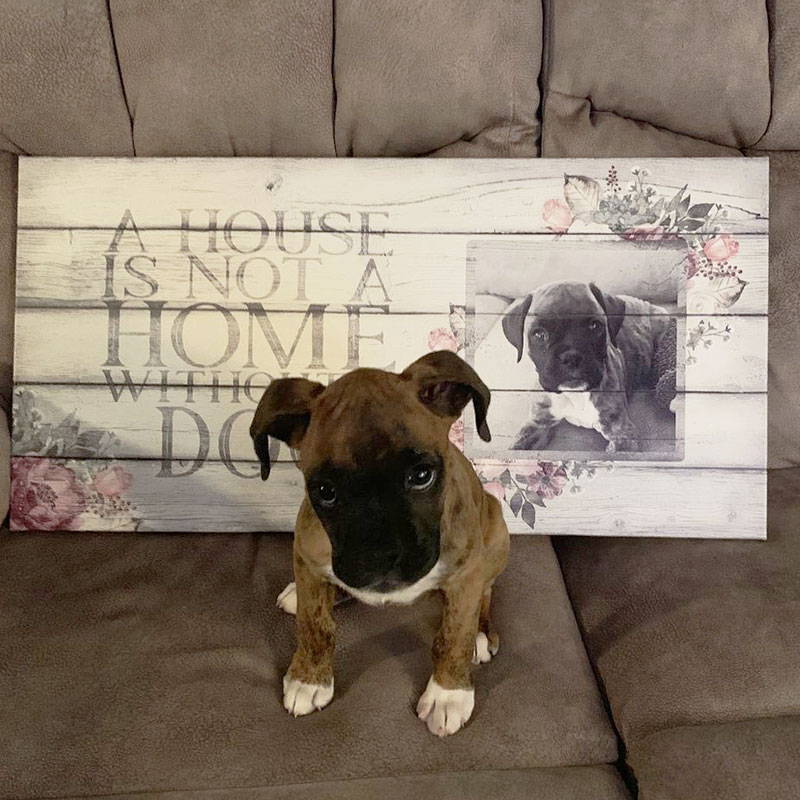 "We love it. It's beautiful! :)"

- Melinda F. - FureverTrue Customer