Cavalier King Charles Spaniel Memorials - Personalized Dog Memorial Gifts
If your beloved Cavalier King Charles Spaniel has recently passed, a great way to honor your furry soulmate is to have a personalized memorial done with your dog's name & photo. Add a photo of your Cavalier to one of our popular memorial canvas prints and you'll have a wonderful memory of your dog and a piece of your own Cavalier King Charles wall art that you'll cherish *furever*. Our memorials also make great gifts for a Cavalier dog owner whose soulmate crossed the rainbow bridge.
Most Popular dog memorials for Cavalier King Charles Spaniel lovers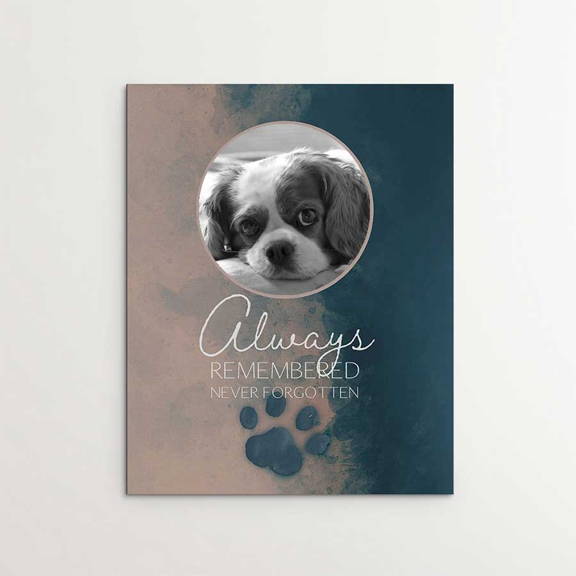 "Always Remembered, Never Forgotten", Memorial, Watercolor
Personalize it with a photo of your CKCS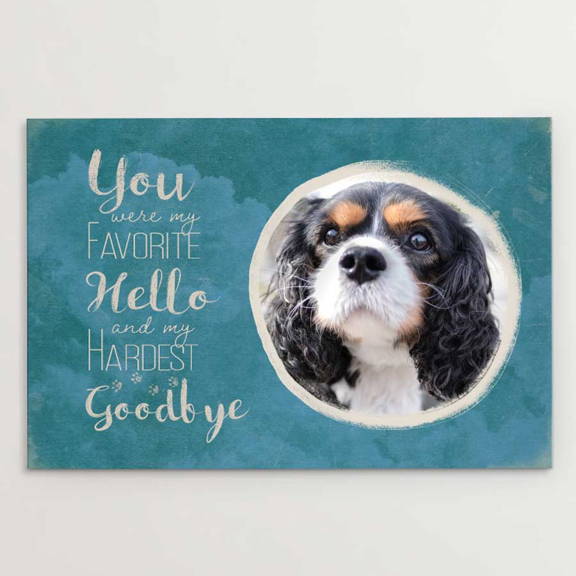 "You Were My Favorite Hello and My Hardest Goodbye", Memorial, Watercolor
Personalize it with a photo of your CKCS
More Dog memorial Prints for Cavalier King Charles Spaniels
Check out the rest of our collection of memorials here below. Any of these prints can be made unique by adding a photo of your deceased dog. Simply click the print of your choice, upload your best photo of your (or the gift recipient's) Cavalier King Charles Spaniel, then hit "Preview" to see what the finished product will look like when it's shipped to you.
CKCS Wall Art Customer Review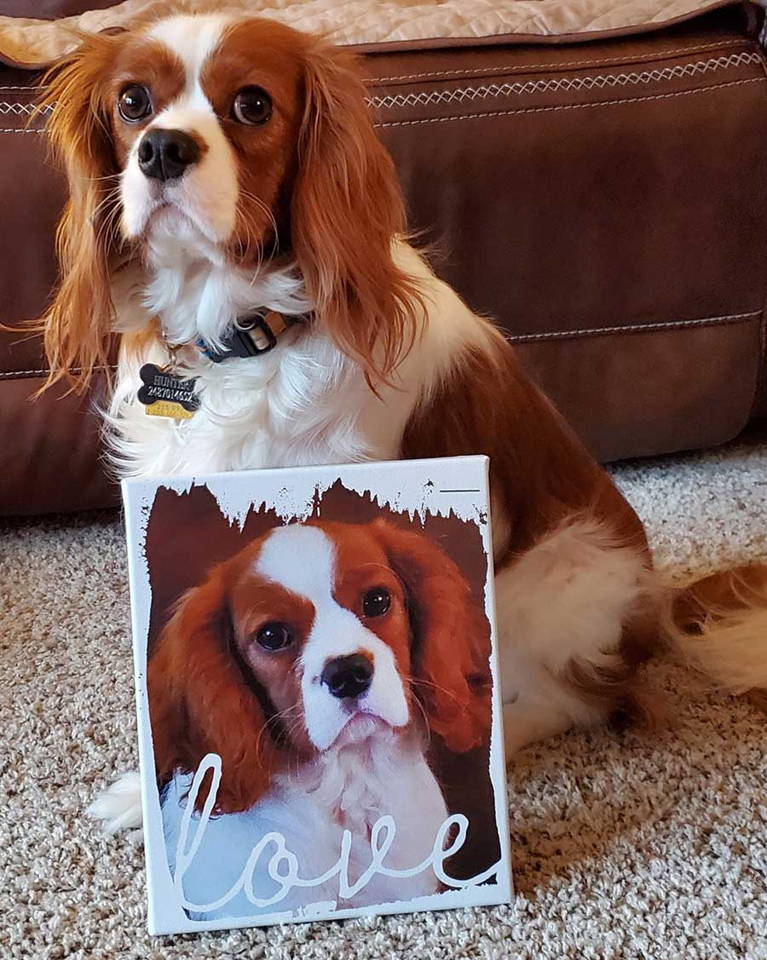 "I was very happy with the two pictures I received from FureverTrue. One was a memorial of our Finnigan and the other of our Hunter. They both turned out beautiful."
Tammy M. | FureverTrue Customer & CKCS Owner
More Personalized Wall Art Options for Cavalier Lovers